Closed Loop vs. Open: What Is the Best Gift Card Program?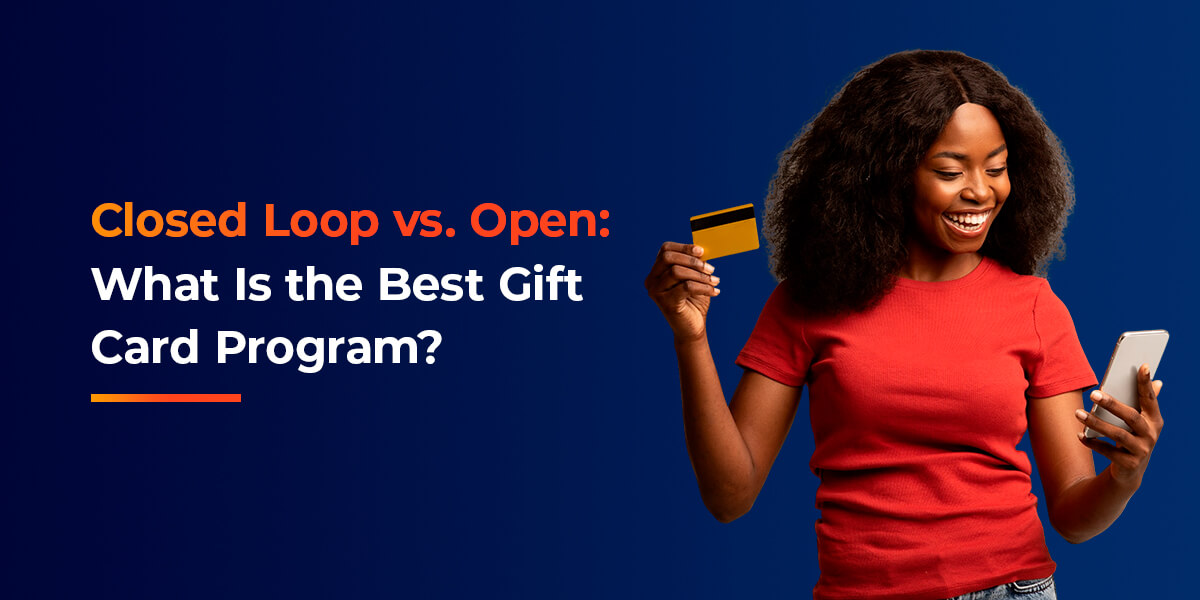 Prepaid cards have grown considerably popular with customers, whether for gift giving or budgeting. Many businesses wish to start a gift card program but are unsure where to begin. One of the things to consider is whether you should offer a closed-loop or open-loop gift card program.
Understanding these terms and concepts can go a long way for your business. Whereas closed-loop gift cards are for specific use at a single store, customers can use open-loop cards anywhere. Keep reading to learn more about these programs, how businesses accept closed-loop payments and open-loop cards and their benefits.
Closed- vs. Open-Loop Payments
Modern businesses commonly accept closed- and open-loop payment methods to provide a more convenient customer experience. While closed-loop payments focus on one company, open-loop cards can be used everywhere.
But this distinction tells just one part of the story.
What Is a Closed-Loop Payment Card?
A closed-loop card is what customers traditionally think of as a store gift card. Closed-loop gift cards can only be redeemed at the merchant listed on the card. Some convenience stores sell closed-loop cards for specific use at that store, or hardware stores, retail establishments or restaurants. That Starbucks gift card you received for your birthday or Christmas is an example of a closed-loop card since it'll only work at Starbucks.
Closed gift cards are typically free to activate, meaning you only pay the amount loaded onto the card. Retailers rarely charge a fee since they don't need to make money on the gift card itself. Instead, they make money when the card is redeemed or when customers overspend the value on the card.
What Is an Open-Loop Payment Card?
An open-loop gift card, by contrast, doesn't have a designated store listed on the card. These cards are issued by major financial institutions and can be identified by their Visa, Discover, Mastercard or American Express logo pictured on the card.
Because these cards are accepted at most establishments, they can be used almost anywhere. They generally have specific increments like $25, $50 or $100. Customers, especially those without bank accounts, often use open-loop cards to budget for various monthly expenses. These cards might also be used as gift cards since recipients can use them at any location of their choice rather than being limited to one place.
Whereas closed-loop payment cards are limited to one establishment, open-loop cards cover the realm of traditional debit cards, credit cards, gift cards and just about every other electronic payment method.
How Do Closed- and Open-Loop Gift Cards Work?
The way businesses accept closed- and open-loop gift cards differ in some ways:
Closed-Loop Payments
For closed payments, retailers will work with their merchant acquiring bank as the card issuer. This simplifies the payment processing and makes verifications essentially a one-step job. Closed-loop payment methods can be used in one of two ways:
As a debit card: These types of closed-loop cards are typically issued with a prepaid balance. However, they may also be linked to a separate account.
As a credit card: When it comes to closed-loop cards used as credit cards, these are applied for through the business, meaning credit limits, perks and spending power are controlled by that single entity.
Merchants working with their acquiring bank can eliminate added costs per transaction. For instance, in a closed-loop transaction, the entities involved will only include the merchant and the merchant acquiring bank.
There's also no need for a processing network since there's a direct line of communication between the merchant and merchant bank. This also means there's no issuing bank involved since the merchant acquiring assumes that position.
Open-Loop Payments
Open-loop card payments are typically more intricate than closed-loop cards, though they're also more versatile and can be used for an extensive range of purposes. Open-loop payment systems might encompass POS purchases, e-commerce transactions or mobile payments. Like closed loop cards, merchants must partner with financial institutions to issue these cards.
Merchants must also have a reputable service provider to ensure they're prepared with the required hardware and software. A POS system, mobile payment solution or wireless credit card machine backed by a merchant service provider can authenticate, process and settle payments.
While payment security is always a priority, it's crucial for open-loop cards. Payment security services can ensure data is encrypted and kept safe during and after transactions. Data management software must also be kept malware resistant.
Closed-Loop Payment Card Benefits
Closed-loop cards benefit both consumers and merchants. While open-loop payment cards are flexible, they don't necessarily ensure they're spent at your business. Closed-loop gift cards require lower processing costs for merchants, which can be a huge benefit when marketing them to customers.
In addition to lower costs, advantages of closed-loop gift cards include:
Simple and secure: Since closed-loop cards won't work at other locations, they're generally more straightforward and secure than open-loop cards. Payments undergo more of an internal process rather than approving an outside electronic settlement. These payments can also often be made on propriety apps or other mobile payment solutions.
Promotional: Closed-loop gift cards are an excellent way to promote your brand and encourage customers and recipients to return to your business to shop.
Boosts sales: Gift cards allow businesses to make money on the products purchased using the card. Plus, because many shoppers buy more than the amount on their gift cards, business profits increase. Lastly, while it differs depending on your state, cards that are purchased but never used typically become profit for the business.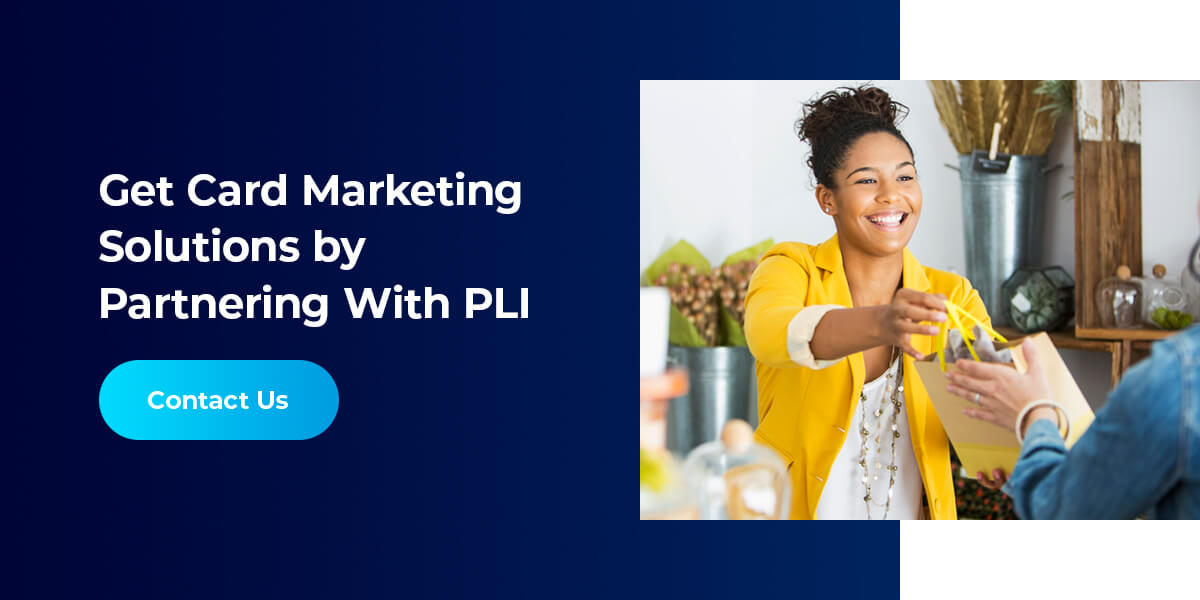 Get Card Marketing Solutions by Partnering With PLI
When it comes to closed- vs. open-loop payments, the program you choose to offer is up to you. While open-loop gift cards allow flexibility, closed-loop gift cards are a fantastic way to promote your business and ensure customers and recipients keep coming back. Considering these factors, closed-loop gift cards will likely provide more benefits to your company in the form of promotions and sales increases.
If you're hoping to add a closed-loop gift card program to your business, trust PLI. We offer the industry's best in quality, service and delivery times when it comes to the production, packaging and fulfillment of gift cards. Whether you're looking for promotional materials or simply a plan to pull your marketing together, our professionals will work with you to achieve your business goals.
To get started, contact us today.
Sources:
https://www.investopedia.com/closed-loop-card-definition-4683996
Recent
A Spooktacular Halloween at PLI
1 Nov 2023
PLI Announces New Leadership Awards Program
19 Oct 2023
PLI Forges Ahead with Progress of the New Manufacturing Facility, LV2
18 Oct 2023
PLI Awarded 2023 RGCA Company of the Year
10 Oct 2023
PLI Sponsorship and Attendance at RGCA Forum 2023
9 Oct 2023
PLI ASHEVILLE QUARTERLY FIRESIDE CHAT – CENTERS OF MANUFACTURING EXCELLENCE TRANSITION
19 Sep 2023
PLI ANNOUNCES NEW G&L MANUFACTURING AND ORGANIZATIONAL ALIGNMENT
1 Sep 2023
7 Reasons a Loyalty Card Can Help Your Business
28 Aug 2023
News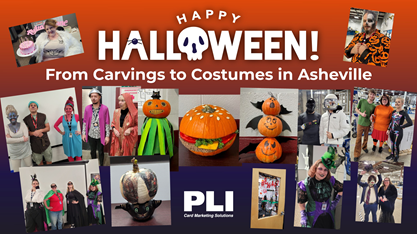 A Spooktacular Halloween at PLI
A Spooktacular Halloween at PLI | 1 Nov 2023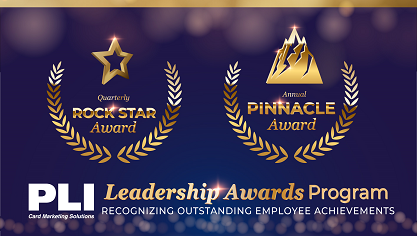 PLI Announces New Leadership Awards Program
PLI Announces New Leadership Awards Program | 19 Oct 2023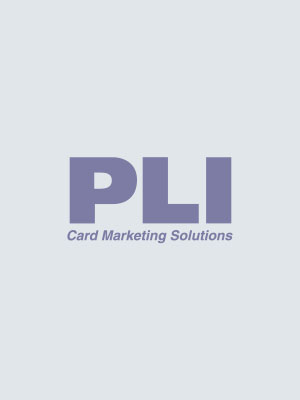 PLI Forges Ahead with Progress of the New Manufacturing Facility, LV2
PLI Forges Ahead with Progress of the New Manufacturing Facility, LV2 | 18 Oct 2023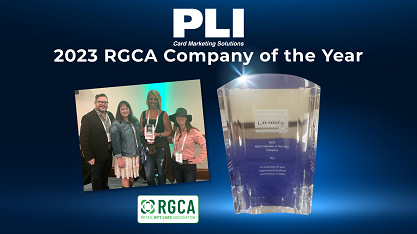 PLI Awarded 2023 RGCA Company of the Year
PLI Awarded 2023 RGCA Company of the Year | 10 Oct 2023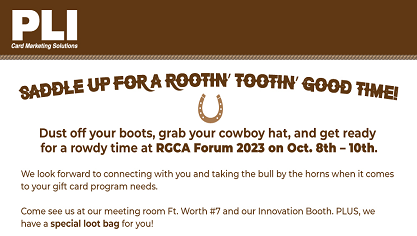 PLI Sponsorship and Attendance at RGCA Forum 2023
PLI Sponsorship and Attendance at RGCA Forum 2023 | 9 Oct 2023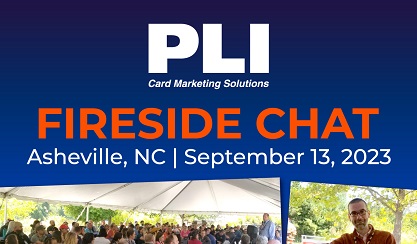 PLI ASHEVILLE QUARTERLY FIRESIDE CHAT – CENTERS OF MANUFACTURING EXCELLENCE TRANSITION
PLI ASHEVILLE QUARTERLY FIRESIDE CHAT – CENTERS OF MANUFACTURING EXCELLENCE TRANSITION | 19 Sep 2023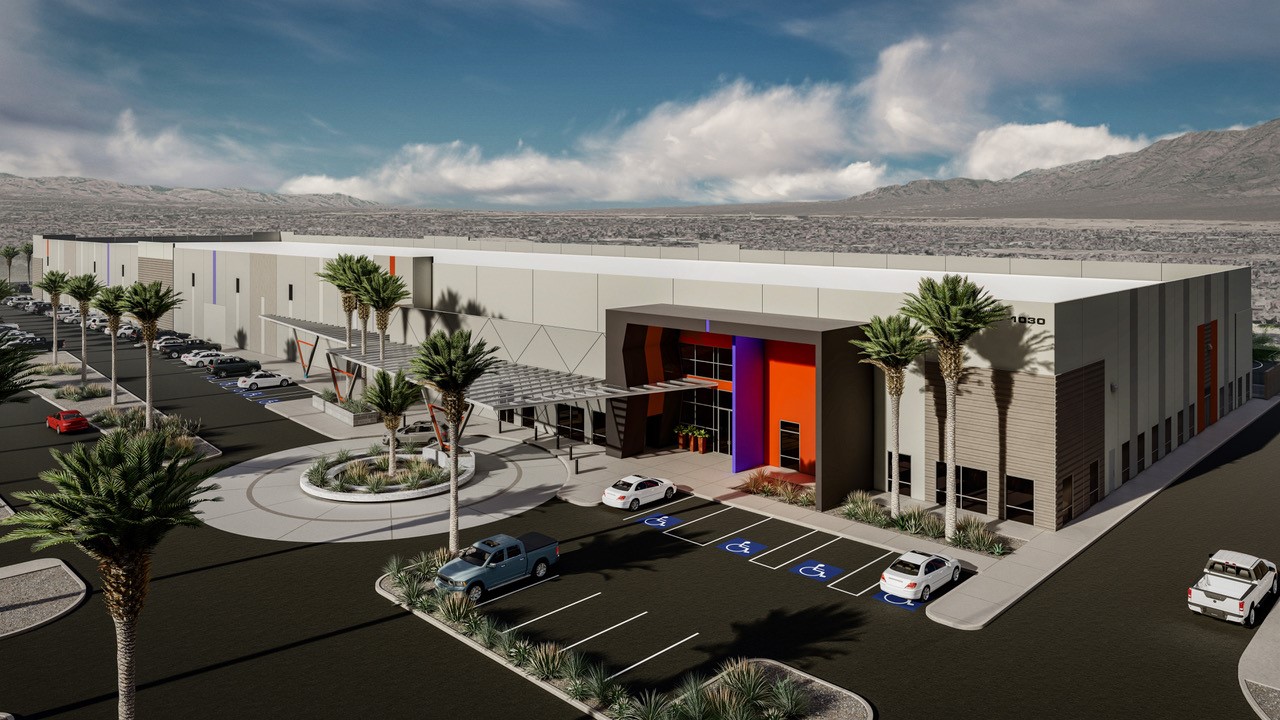 PLI ANNOUNCES NEW G&L MANUFACTURING AND ORGANIZATIONAL ALIGNMENT
PLI ANNOUNCES NEW G&L MANUFACTURING AND ORGANIZATIONAL ALIGNMENT | 1 Sep 2023