Gift Cards Help Build Success – Independent Retailer Month
Gift cards help build success – Independent Retailer Month

Owning your own business can be very exciting and rewarding. In today's competitive business environment, it can be challenging as well. Regardless of the size or scope of your business, a critical factor for success is Referral.
The Ultimate Referral
When a customer purchases a gift card at your business to give to a friend, family member, neighbor, or co-worker, that's a great business opportunity. The gift card recipient that walks through your door is not only a new customer (likely to spend more than the value of the card), but they can also become a loyal patron as well.
Appeal to Personality
Consider your targeted audience and what attracts their interest. An eye-catching, purposefully designed gift card that resonates with consumers can create a that's perfect for…, just what I was looking for, I've been meaning to…, or they'll love it! spontaneous buying moment that delivers a gift chosen with the uniqueness of the recipient clearly in mind.
Presentation Adds Value
Today consumers are looking to enhance the gifting experience. A great way to do that is to include engaging gift card packaging that gives the recipient something to open, enjoy and even socialize. The gift of choice becomes even more meaningful with – All-in-one gift bags, greeting cards, envelopes, tie-on options, custom boxes, novelties and more.
PLI Makes it Easy
As an entrepreneur, your responsibilities can be endless and your resources limited. PLI under-stands that. We have been helping local business owners become more successful with innovative, simple to manage gift card ideas for more than 30 years.
A dedicated PLI account manager will work closely with you to create and grow a card marketing program that meets your objectives and fits your budget.
To learn more about card marketing programs that drive referrals and revenue to help grow your business, please contact PLI today.
Recent
A Spooktacular Halloween at PLI
1 Nov 2023
PLI Announces New Leadership Awards Program
19 Oct 2023
PLI Forges Ahead with Progress of the New Manufacturing Facility, LV2
18 Oct 2023
PLI Awarded 2023 RGCA Company of the Year
10 Oct 2023
PLI Sponsorship and Attendance at RGCA Forum 2023
9 Oct 2023
PLI ASHEVILLE QUARTERLY FIRESIDE CHAT – CENTERS OF MANUFACTURING EXCELLENCE TRANSITION
19 Sep 2023
PLI ANNOUNCES NEW G&L MANUFACTURING AND ORGANIZATIONAL ALIGNMENT
1 Sep 2023
7 Reasons a Loyalty Card Can Help Your Business
28 Aug 2023
News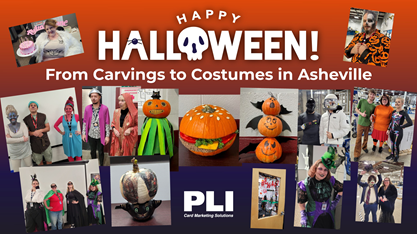 A Spooktacular Halloween at PLI
A Spooktacular Halloween at PLI | 1 Nov 2023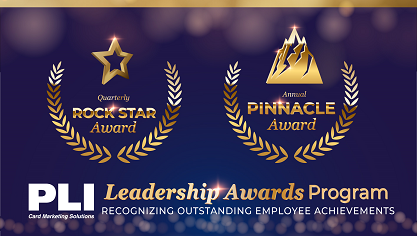 PLI Announces New Leadership Awards Program
PLI Announces New Leadership Awards Program | 19 Oct 2023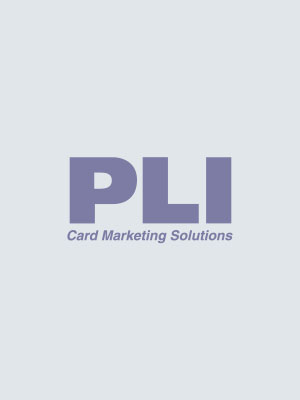 PLI Forges Ahead with Progress of the New Manufacturing Facility, LV2
PLI Forges Ahead with Progress of the New Manufacturing Facility, LV2 | 18 Oct 2023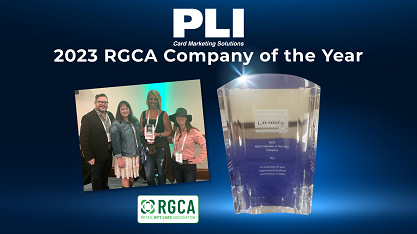 PLI Awarded 2023 RGCA Company of the Year
PLI Awarded 2023 RGCA Company of the Year | 10 Oct 2023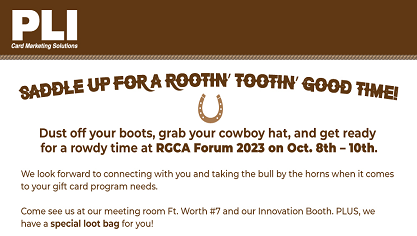 PLI Sponsorship and Attendance at RGCA Forum 2023
PLI Sponsorship and Attendance at RGCA Forum 2023 | 9 Oct 2023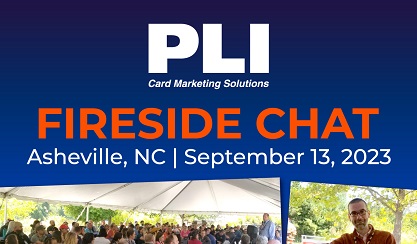 PLI ASHEVILLE QUARTERLY FIRESIDE CHAT – CENTERS OF MANUFACTURING EXCELLENCE TRANSITION
PLI ASHEVILLE QUARTERLY FIRESIDE CHAT – CENTERS OF MANUFACTURING EXCELLENCE TRANSITION | 19 Sep 2023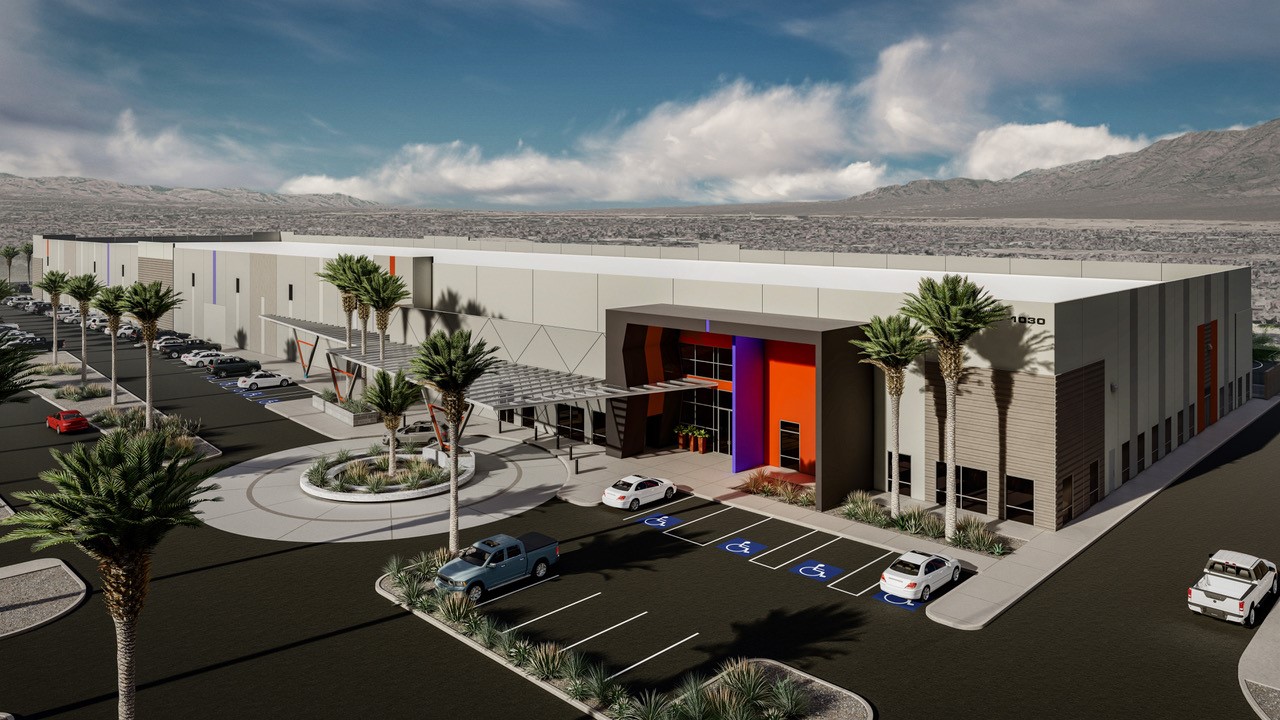 PLI ANNOUNCES NEW G&L MANUFACTURING AND ORGANIZATIONAL ALIGNMENT
PLI ANNOUNCES NEW G&L MANUFACTURING AND ORGANIZATIONAL ALIGNMENT | 1 Sep 2023