How to Use Your Social Media to Sell Gift Cards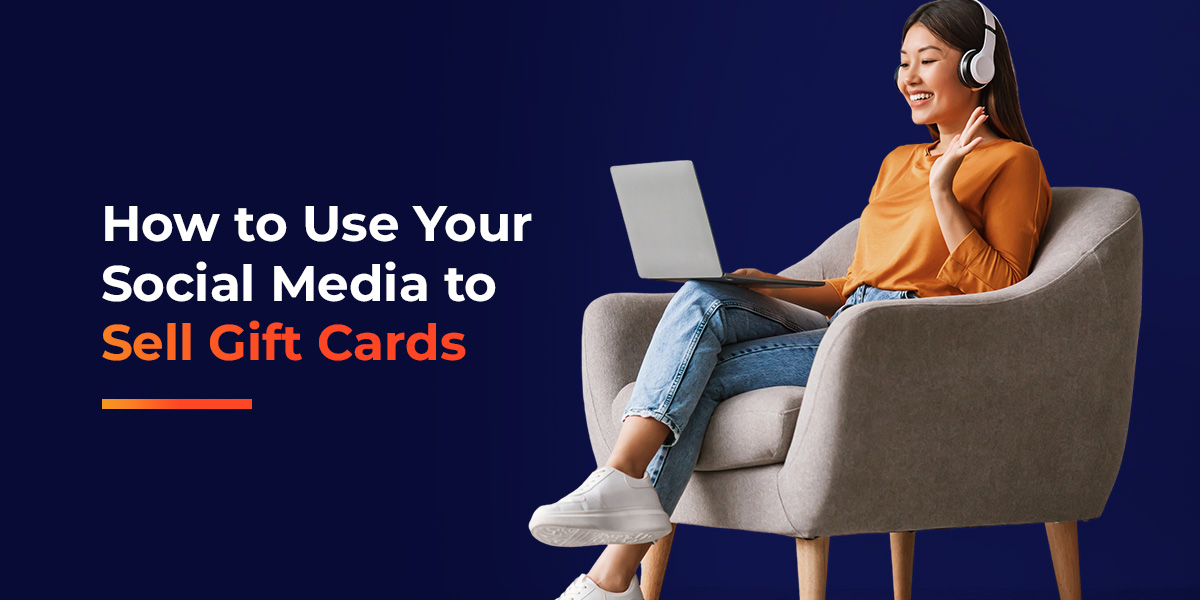 The world is changing rapidly, and so are buying patterns. In recent years, we've seen more people spending money on local businesses and social media channels. With many businesses struggling in the last few years, e-commerce gift card sales have risen as people attempt to keep their favorite shops afloat.
The great news is that social media has made selling gift cards more accessible than ever. Two of the largest social media platforms — Facebook and Instagram — have stepped up to help retailers sell their gift cards to their communities, and it's all for free. Keep reading to learn how to promote your gift cards on social media and the best ways to utilize specific channels.
How to Use Social Media to Sell Gift Cards
Why use social media to sell gift cards? The quick answer is that it's easy and effective. With more than half of the world using social media, you can ensure optimal success by promoting and selling your gift cards in the right places. We've gathered a list of tips to help you use Facebook and Instagram to sell your gift cards and increase your revenue:
1. Feature Gift Cards on Your Business Profile
The first step toward attracting people to your gift cards is advertising them on your social media profile.
Let people know you're selling gift cards on Instagram by adding the gift card feature to your profile. The feature is quick to locate and add to your business account. With one click, buyers can quickly find your sales page to purchase gift cards from your business.
Using Facebook to promote your gift cards requires a slightly different process. After registering with a certified partner, your gift cards are automatically added to your Facebook for those in your local community to see. You can even switch out the call to action link on the top of your profile to redirect buyers to your gift card sales page.
2. Schedule Creative Posts
Now that you've added gift cards to your social media profile, it's time to start promoting! Don't be afraid to be proactive with your gift card marketing on social media. Let your community know you're selling gift cards and they can purchase them to support your business — post creative ads using easy graphic design tools like Photoshop, Canva or PicMonkey.
Schedule an Instagram or Facebook post a few times a week to get the most eyes on them. Ensure you include a link to your gift card sales page or contact information so interested parties can make a quick, convenient purchase. Take things a step further by encouraging your followers to share these posts with friends and family members to extend your reach even more. You might also reach out through email marketing and SMS.
Being proactive with your promotions will go a long way in selling your gift cards on social media.
3. Consider Paid Advertisements
Consider paid Facebook or Instagram advertising to promote your gift cards. Paid ads are a cost-effective way to target prospects in your local area. With paid advertisements, you can expect to:
Amplify your reach
Enhance your targeting
Fit any budget
Boost awareness
Maximize your content marketing
Gain access to mobile users
Gather market insights
Get instant visibility when you promote your gift cards through paid advertisement campaigns.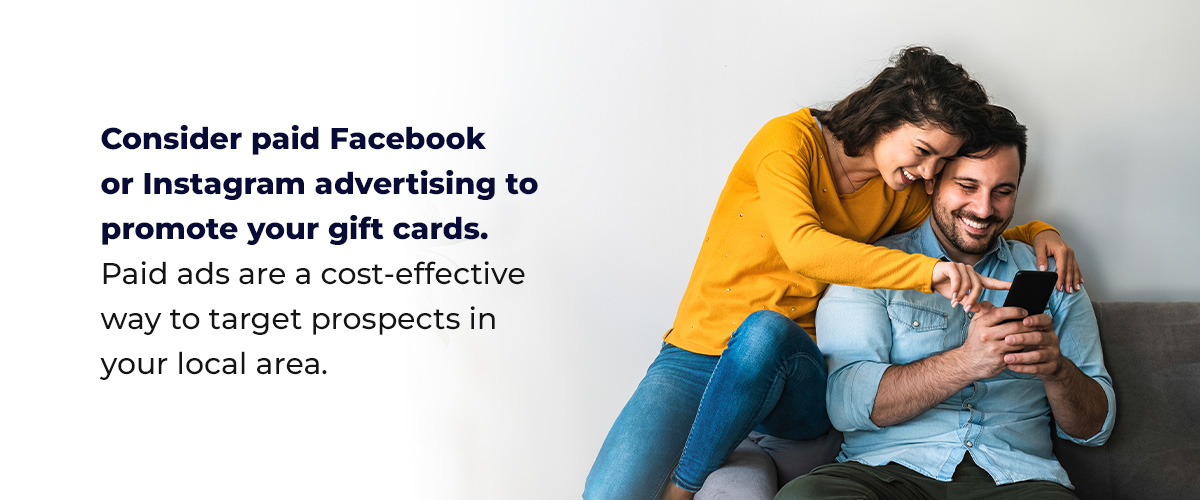 4. Utilize Video
Videos drive engagement. When you're hoping to promote your gift cards on social media, consider TikTok videos, Instagram stories and reels:
Stories: Stories are quick pictures or videos displayed at the top of a person's social media timeline and profile. One study suggests that the more stories you post, the higher your reach and impressions. In one study, brands saw a 75% completion rate on their stories, meaning audiences and potential buyers watched until the last story frame, proving a high level of engagement when using this method.
Reels: Instagram and Facebook reels are another increasingly effective way to promote your gift cards. Today, more than 60% of businesses use Instagram reels to promote their products and services. Reels are another form of video marketing where you can spread awareness, get content on the Explore page and increase engagement with your followers.
TikTok: This incredibly popular, video-focused social media platform allows users to post short videos. Highlight the unique aspects of your business with these videos and encourage viewers to share your videos with a call to action. Then, let viewers know you offer gift cards in the video's caption or your TikTok bio.
There's no denying the importance of video marketing today. Ideally, promoting your gift cards through all three routes ensures a higher success rate.
5. Reach Out to Your Community
The people most likely to support your brand are those in your community. Spread the word about your gift cards to whomever and wherever you can think of. Leave posters on your shop window, post them on your community Facebook group page and point members to where they can purchase them.
Social media is the best place for customers and prospects to get instant responses from you. These platforms help establish an exciting online community where customers can ask about your gift cards. They also provide you with plenty of opportunities to explain the benefits of your gift cards, discuss the best ways to use them and persuade as many people as possible to try them.
Communicate with those closest to your brand to make the most impact. After all, the people within your community are more likely to purchase your gift cards rather than those who don't have a prior relationship with you.
Contact PLI for Innovative Marketing Solutions Customized to Your Needs
When you're ready to take your business to the next level, trust PLI Card Marketing Solutions for ideas tailored to your needs. Businesses rely on us for our customer-centered designs, card manufacturing, fulfillment and card marketing solutions to take their brand to new heights.
We stand ready to support your business with competitive prices, speedy delivery times, personalized customer support and the most responsive operational platform in the industry. While we produce almost 2 billion cards annually for businesses in over 140 countries, we maintain a customer service experience that feels local.
Check out our PLI Advantage to see why we're the superior choice for brands worldwide. For innovative marketing solutions, contact us today.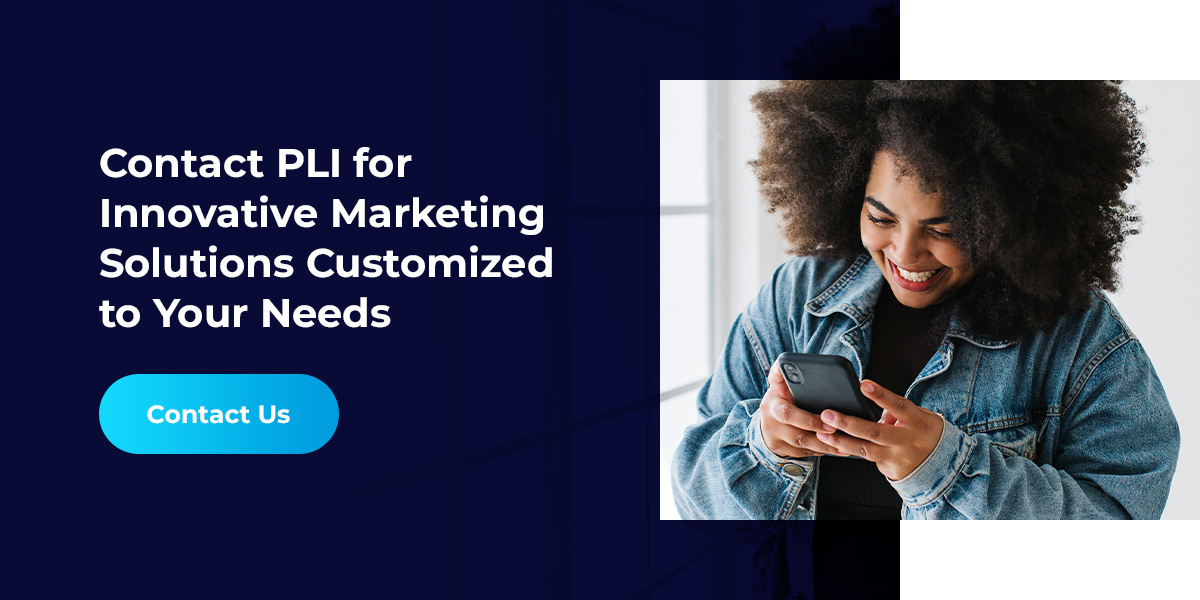 Sources:
https://www.businessinsider.com/coronavirus-could-change-us-gift-card-landscape-2020-4
https://help.instagram.com/225148872171072
https://buffer.com/resources/instagram-stories-research/
https://www.ewomennetwork.com/blog/ewomennetwork-1/post/the-benefits-of-using-instagram-reels-for-business-487
Recent
A Spooktacular Halloween at PLI
1 Nov 2023
PLI Announces New Leadership Awards Program
19 Oct 2023
PLI Forges Ahead with Progress of the New Manufacturing Facility, LV2
18 Oct 2023
PLI Awarded 2023 RGCA Company of the Year
10 Oct 2023
PLI Sponsorship and Attendance at RGCA Forum 2023
9 Oct 2023
PLI ASHEVILLE QUARTERLY FIRESIDE CHAT – CENTERS OF MANUFACTURING EXCELLENCE TRANSITION
19 Sep 2023
PLI ANNOUNCES NEW G&L MANUFACTURING AND ORGANIZATIONAL ALIGNMENT
1 Sep 2023
7 Reasons a Loyalty Card Can Help Your Business
28 Aug 2023
News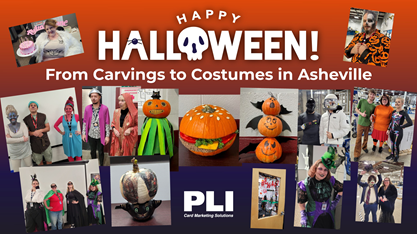 A Spooktacular Halloween at PLI
A Spooktacular Halloween at PLI | 1 Nov 2023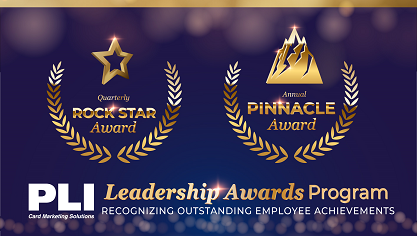 PLI Announces New Leadership Awards Program
PLI Announces New Leadership Awards Program | 19 Oct 2023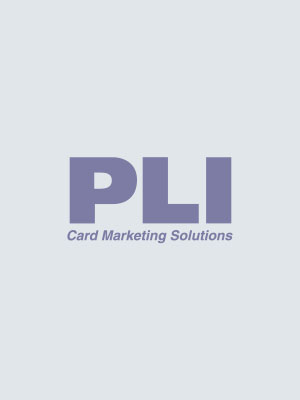 PLI Forges Ahead with Progress of the New Manufacturing Facility, LV2
PLI Forges Ahead with Progress of the New Manufacturing Facility, LV2 | 18 Oct 2023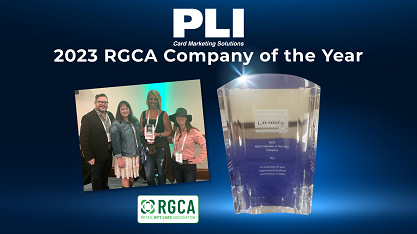 PLI Awarded 2023 RGCA Company of the Year
PLI Awarded 2023 RGCA Company of the Year | 10 Oct 2023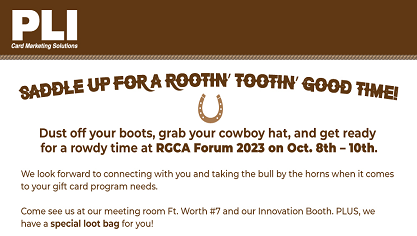 PLI Sponsorship and Attendance at RGCA Forum 2023
PLI Sponsorship and Attendance at RGCA Forum 2023 | 9 Oct 2023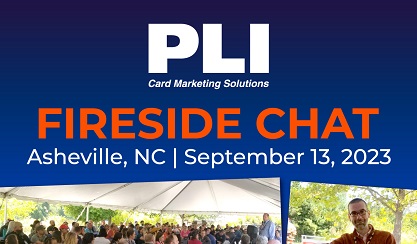 PLI ASHEVILLE QUARTERLY FIRESIDE CHAT – CENTERS OF MANUFACTURING EXCELLENCE TRANSITION
PLI ASHEVILLE QUARTERLY FIRESIDE CHAT – CENTERS OF MANUFACTURING EXCELLENCE TRANSITION | 19 Sep 2023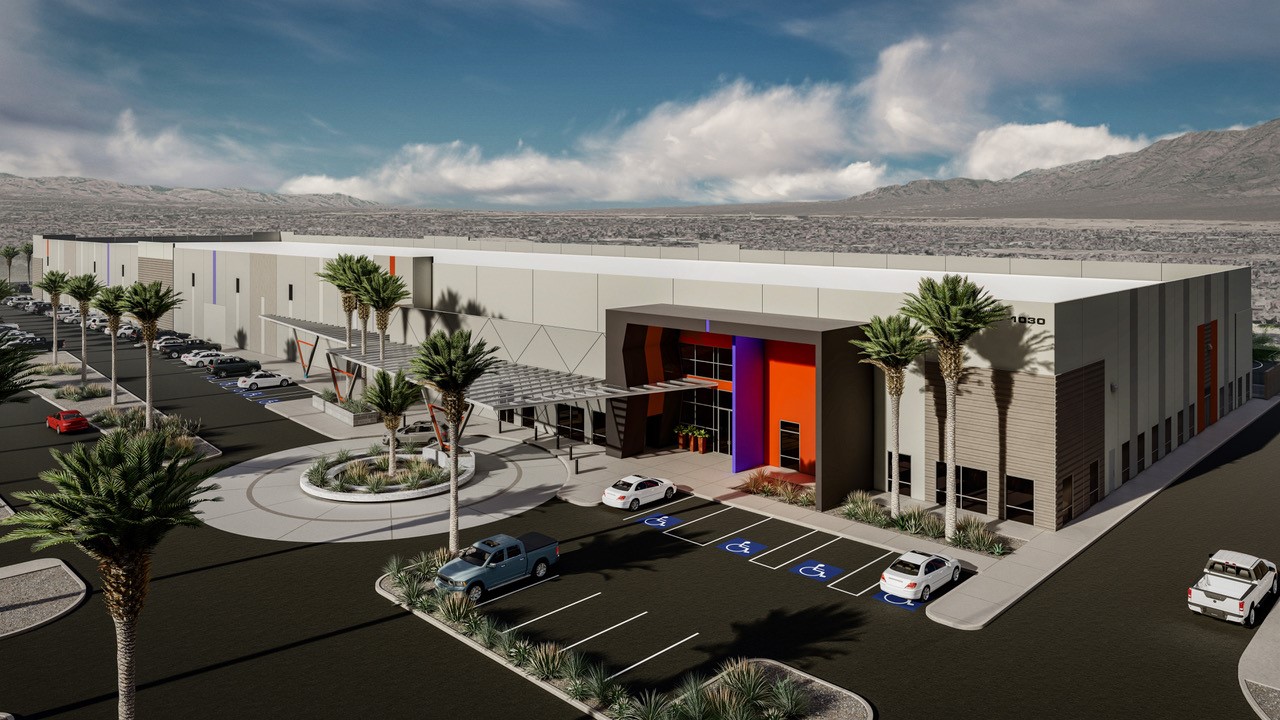 PLI ANNOUNCES NEW G&L MANUFACTURING AND ORGANIZATIONAL ALIGNMENT
PLI ANNOUNCES NEW G&L MANUFACTURING AND ORGANIZATIONAL ALIGNMENT | 1 Sep 2023