Your Source for Gift Card Packaging and Displays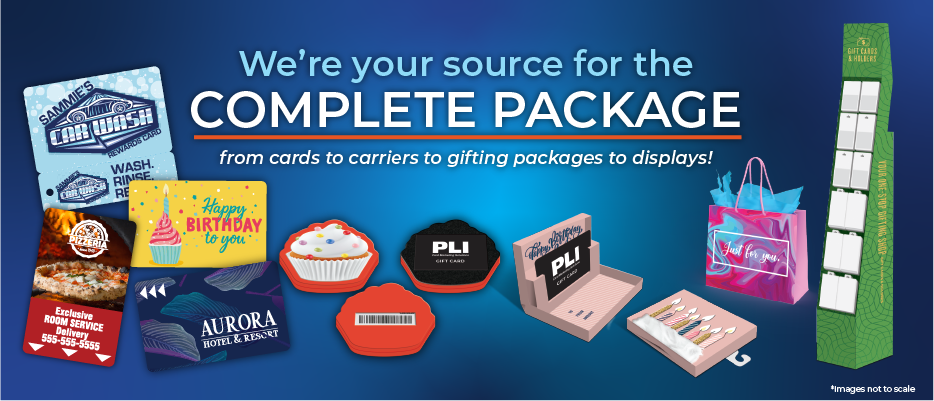 When it comes to purchasing a gift card for a consumer, it's not just about the card itself; it's about the whole package…quite literally! It's about the thoughtful experience the consumer has in mind when gifting it to the recipient to enjoy an occasion at their favorite place or allow them to get that item they've been wanting. Even down to the presentation of the packaging shows the recipient that there is thought that goes into the gift every step of the way. With 84% of consumers putting a gift card into something before gifting, it's not simply a card that's gifted; it's about the ways to present the card which carries that special personal touch to make it memorable. 65% of gift card consumers spend an extra 38% beyond the value of the card on packaging. Moreover, it adds an important convenience factor for the consumer: the all-in-one, one-stop shop experience. Consumers place a $4 value on one-stop gift card and packaging convenience. Therefore, consumers are looking for a frictionless shopping experience with accompanying packaging and are willing to pay for it. In fact, 86% of consumers prefer packaging be located adjacent to the gift cards.
That's where we come in…
At PLI, we provide unique opportunities for gifting consumers to make a one-of-a-kind impression with recipients. Our innovative and creative designs and materials provide a wide variety of packaging options, as well as displays, to complement every gifting occasion to meet your consumers' needs, in addition to meeting your needs to increase revenue. We meet you where your consumers are to provide you and them with that one-stop shop. PLI is the only printer in the US that provides an end-to-end gifting solution. From printing cards to offering ancillary products, displays, fulfillment, and execution in-store, our goal is to make your life easier across the board.
This year, 50% of consumers plan on purchasing gift cards. That's HUGE! For the two largest gifting seasons – Moms, Dads and Grads and Holiday – these time periods serve as the greatest opportunities to leverage packaging and display capabilities at PLI to increase your revenue. Specialty-themed packaging keeps these occasions top-of-mind at the point of gift card purchase and can serve as an influence driver when it comes to their gifting choices.
For Moms, Dads and Grads, gift card purchases have been consistently growing since 2010 with no signs of slowing down. 49% of consumers said they plan to purchase gift cards for these occasions, with gift cards being the second most popular gift (aside from cash) for graduates. It makes sense, right? Mom and Dad can often be hard to shop for, and graduates have a fresh set of needs on the horizon.
For Holiday, there has been a 200% increase in gift card purchases since 2019. 50% of holiday gift purchases ARE gift cards with the average consumer purchasing 15 gift cards during this season. By offering holiday-themed packaging at the point-of-purchase, brands can also capitalize on one of the main purchase drivers for this hectic time of year: CONVENIENCE!!!!
But it's not just about the packaging…
Physical display fixtures are the most popular location for purchases of prepaid cards as gifts. For every $1 a business invests in a POP display, it sees an average 4X return in incremental sales. In the sea of the gift card world, it pays to stand out. Consumers also want the convenience of having gift cards and packaging on the same display. Displays draw-in the eye and make it easy for the consumer to see it, grab it, and go. In this day and time when consumers have the constant on-the-go mentality and "never enough time" to do it all, allow us to help provide it all in one place.
Whatever card marketing solutions you need – PLI delivers seamlessly every step of the way. Our goal is to be your one-stop shop for everything, and we are committed to being your end-to-end solution. WE'VE DESIGNED OUR OFFERINGS TO PUT YOU FIRST.
Recent
A Spooktacular Halloween at PLI
1 Nov 2023
PLI Announces New Leadership Awards Program
19 Oct 2023
PLI Forges Ahead with Progress of the New Manufacturing Facility, LV2
18 Oct 2023
PLI Awarded 2023 RGCA Company of the Year
10 Oct 2023
PLI Sponsorship and Attendance at RGCA Forum 2023
9 Oct 2023
PLI ASHEVILLE QUARTERLY FIRESIDE CHAT – CENTERS OF MANUFACTURING EXCELLENCE TRANSITION
19 Sep 2023
PLI ANNOUNCES NEW G&L MANUFACTURING AND ORGANIZATIONAL ALIGNMENT
1 Sep 2023
7 Reasons a Loyalty Card Can Help Your Business
28 Aug 2023
News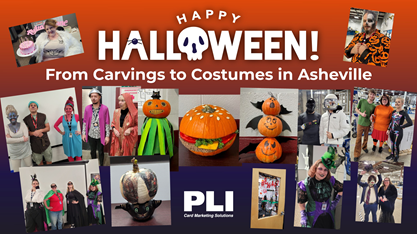 A Spooktacular Halloween at PLI
A Spooktacular Halloween at PLI | 1 Nov 2023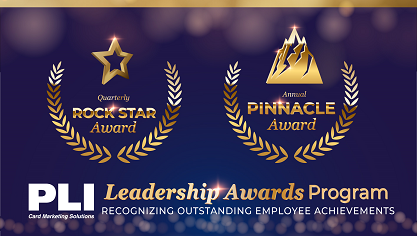 PLI Announces New Leadership Awards Program
PLI Announces New Leadership Awards Program | 19 Oct 2023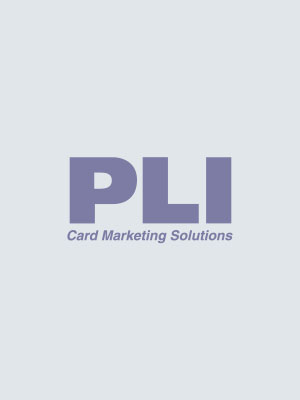 PLI Forges Ahead with Progress of the New Manufacturing Facility, LV2
PLI Forges Ahead with Progress of the New Manufacturing Facility, LV2 | 18 Oct 2023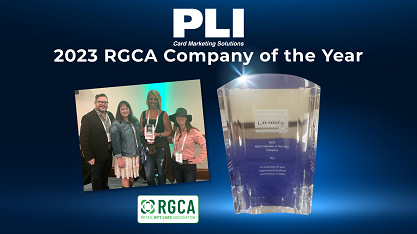 PLI Awarded 2023 RGCA Company of the Year
PLI Awarded 2023 RGCA Company of the Year | 10 Oct 2023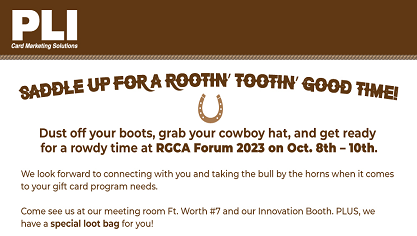 PLI Sponsorship and Attendance at RGCA Forum 2023
PLI Sponsorship and Attendance at RGCA Forum 2023 | 9 Oct 2023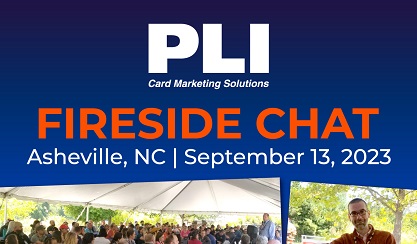 PLI ASHEVILLE QUARTERLY FIRESIDE CHAT – CENTERS OF MANUFACTURING EXCELLENCE TRANSITION
PLI ASHEVILLE QUARTERLY FIRESIDE CHAT – CENTERS OF MANUFACTURING EXCELLENCE TRANSITION | 19 Sep 2023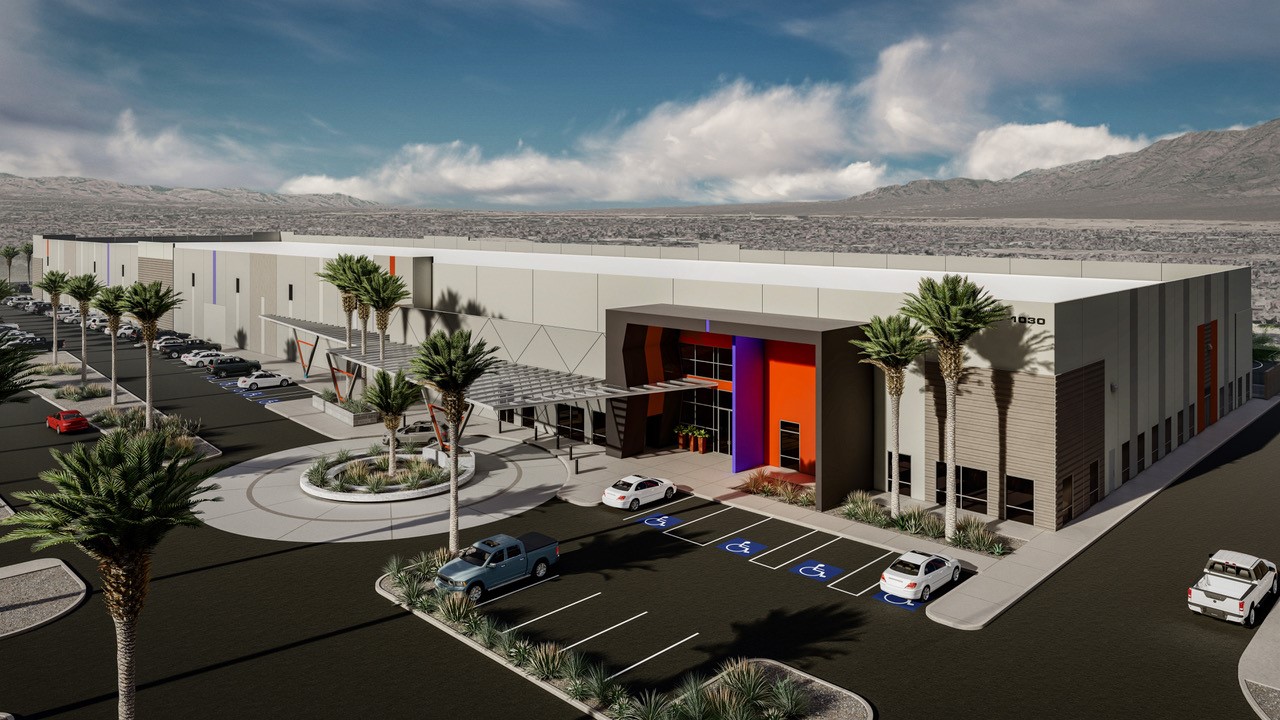 PLI ANNOUNCES NEW G&L MANUFACTURING AND ORGANIZATIONAL ALIGNMENT
PLI ANNOUNCES NEW G&L MANUFACTURING AND ORGANIZATIONAL ALIGNMENT | 1 Sep 2023